Custom Massage
Whether you need to relax and de-stress from a hard day of work, or have that kink in your neck that doesn't seem to go away, the Custom Massage is tailored to your specific individual needs. Pressure, area of focus, and technique (Myofascial Release, Swedish, Deep Tissue, Structural Integration, Lymphatic Drainage) are fine-tuned for you to ensure maximum results.
$70 - 30 min click to schedule
$115 - 1 hour click to schedule
$150 - 1.5 hour click to schedule
Cupping (Add-on) $25
Also known as DRT (decompressive release technique). Cupping has been used for thousands of years in traditional Chinese medicine to cure a variety of ailments. Musculoskeletal and fascial release are greatly aided with the use of this age-old technique.
Table Thai Massage
Traditional Thai massage uses no oils or lotions. The recipient remains clothed during a treatment, and unlike traditional massage where the muscles are kneaded and rubbed, the body is compressed, pulled, stretched, and rocked. This approach to massage is excellent for athletes, active individuals, and those with dense musculature looking to gain flexibility.
Neck Therapy
$70 - 30 min click to schedule
Feel your body float away from the stresses of the day with this short, but effective service. Focusing on the muscles that connect to the occipital ridge, this intensely relaxing technique will help you leave your worries behind.
Foot Therapy
$70 - 30 min click to schedule
Acupressure and massage to leave your sore feet rejuvenated.
Facial and Body Contouring
Skin Care 101
The skin is the largest organ of the body.  It is also the organ we take the most for granted. Exposure to sun, wind, environmental toxins, smoking, a poor diet, and personal stress all contribute to aging skin.
Our skin is composed of many layers.  The epidermis is the top layer of skin and is most affected by exposure to the elements.  The epidermis is supported by the dermis,  the layer of skin you cannot see but that plays a vital role in how the epidermis looks. 
The dermis contains cells such as fibroblasts, hair follicles, and sebaceous cells.  Fibroblasts manufacture collagen and elastin.  These two proteins give skin a plump and smooth appearance.
As we age, fibroblasts begin to slow down their production of collagen and elastin. This results in crepe-y, sagging, and wrinkled skin.
So what now?
Microneedling
Microneedling stimulates collagen formation by creating "micro injuries" in the skin with a cartridge containing small sterile needles. This "injury" triggers the fibroblasts to stimulate your body's own process of healing.  The collagen formation triggered by this process helps transform tired, aging, wrinkled skin into softer, plumper, younger looking skin.
Microneedling is used in combination with hyaluronic acid and other serums to hydrate and re-epithelialize the skin. Microneedling can be used to tighten skin, improve wrinkles and fine lines, lessen the appearance of acne scars and stretch marks, and minimize pore size.
Microneedling is safe for all skin types.  It can be done comfortably and quickly, and with minimal down time.  Microneedling can be performed on darker and olive complexions also.  Skin types that may not tolerate laser therapy will likely benefit from microneedling.
Microneedling can revitalize your skin in just one, or more likely several treatments, depending on the desired outcomes. A topical numbing cream is used for comfort. The procedure takes less than an hour. Treatments are scheduled every 4-6 weeks.
A consultation with our Spa's Licensed Esthetician or Medical Director will help you determine a plan that is right for you.  Schedule your consultation today.
Radio Frequency Microneedling
RF Microneedling adds radiofrequency to the microneedling procedure to maximize collagen production. A grid of needles penetrates the epidermis and delivers energy to the dermis only.  Only the tip of the needle delivers the energy as the rest of the length of the needle is insulated. This lessens heat build up at the top layer of the skin which is so important for skin of color.  Lighter skinned persons also benefit from RF Microneedling.
A topical numbing cream is used for comfort. The procedure takes less than an hour.
A consultation with our Spa's Licensed Esthetician or Medical Director will help you determine a plan that is right for you.  Schedule your consultation today.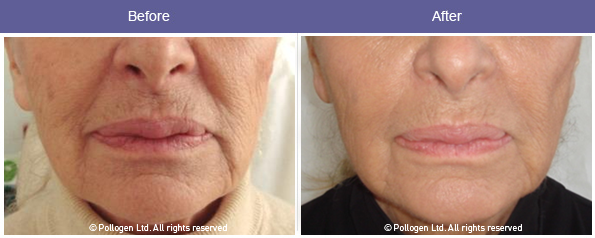 Peels and Microdermabrasion
Microdermabrasion
Free radicals and everyday stress can take a toll on your skin. While natural elements cannot be stopped, there is a quick, simple treatment that can significantly reduce their effects on your skin. Microdermabrasion is a noninvasive procedure that exfoliates your skin and stimulates collagen. Exfoliation removes the outermost layer of dry, dead skin cells revealing healthier looking skin underneath. This safe, gentle treatment encourages the production of a new underlying layer of skin cells with higher levels of collagen and elastin. Microdermabrasion makes the skin look and feel great, and helps your skin care products absorb more easily and work more effectively.
We use two different microdermabrasion techniques based on what is best for your skin type and conditions. We use our UltraPeel machine with suction and crystals, as well as a DermaFile, to lightly polish the skin by hand in delicate areas or if you have a sensitive skin type.
$150.00 click to schedule
 
Medi-Peels
Medical grade peels for specific skin types and conditions. Includes cleansing, peel, followed by moisturizer and SPF. We recommend a series of 6 peels for the best results. For more information on each of our peels, please contact our esthetician, Gabriela, at gabriela@beautydeep.info.
Lactic Peel $100.00 click to schedule
20% Glycolic $100.00 click to schedule
30% Glycolic $120.00 click to schedule
40% Glycolic $135.00 click to schedule
50% Glycolic $150.00 click to schedule
20% Salicylic $140.00 click to schedule
30% Salicylic $150.00 click to schedule
Deluxe Micro Peel
$200.00 click to schedule
You get the best of everything with this treatment! Includes a facial, microdermabrasion, and a peel, followed by peptide infused serums, mask, moisturizer, and SPF.
RSL Medi-Peel
$250.00 click to schedule
This is an aggressive peel with resorcinol, salicylic, and lactic combined together to give you the most skin rejuvenation. Your skin will peel 3 to 7 days following your treatment. The amount of peeling varies from light to aggressive. A home care kit is provided and must be used for 2 weeks after your peel.
Microcurrent Before and After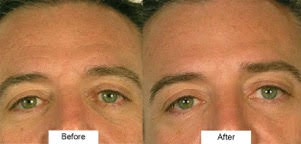 TAMA Microcurrent is a form of electrical massage that allows your face to attain better health naturally.  This non-invasive, holistic modality is closest to the body's own healing state, promoting homeostasis through rebalancing of ionic transport in the epidermis, dermis and subcutaneous layers of the skin. We are offering a Anti-Aging Microcurrent Series: 12 sessions in a three month time frame for $1,200.
Anti-Aging Microcurrent
$125.00 click to schedule
The TAMA Microcurrent facial repairs and balances the skin, and reduces the appearance of fine lines and wrinkles. Includes cleansing, microcurrent treatment with TAMA's MC technology, moisturizing, and sunscreen. Best results are achieved with a series of treatments.
Quicker Picker Upper 
$80.00 click to schedule
Lunchtime treat, or before a special occasion. Allow us to lift the trouble areas and give your face a treatment to look your best!
Makeup Consultation and Application
Special!
Get a free Glo Skin Beauty Makeup Consultation/Application with any $45.00 or more purchase of
Glo Skin Beauty Makeup!
As a complement to your spa experience, aromatherapy is offered at the spa through subtle diffusion and can be incorporated into facial treatments in the form of lightly misted hydrosols and/or comforting after-service salves. Our essential oils are specifically chosen to enhance any spa experience and our blends are carefully and intentionally crafted in-house by our aromatherapist.
Private Aromatherapy Consultation
$75: 90 min click to schedule
Life, everyday stress, and "busy" ness can take its toll. Sit down, relax, and visit with Nancy to create an aromatic wellness plan to enhance your well-being. Discover how to use essential oils safely to support your mind, body, and spirit.
Includes one custom essential oil blend. (An intake form must be completed.)
Follow-up Aromatherapy Consultation
$40: 45 min click to schedule
Re-visit your aromatic wellness plan with Nancy to decide if it's still working for you, if it needs to be adjusted, or if you have other concerns to address. (An intake form must be on file.)
Workshops & Classes
Prices will vary
Join us throughout the year for small group workshops and classes. Learn the art & science of aromatherapy and how to use essential oils safely, sustainably, and with intention through our classes, and have fun creating aromatic gifts at our workshops.